David H. Koss leaves a lasting legacy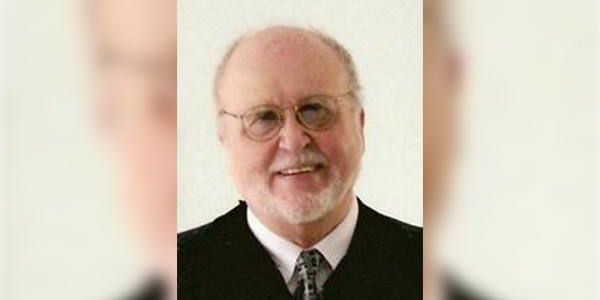 In May of 2009, the graduating classes of Garrett Biblical Institute (GBI) and Evangelical Theological Seminary (ETS) celebrated their 50-year reunion by returning to Garrett-Evangelical Theological Seminary for commencement. One of these alums was David H. Koss, a 1959 graduate of ETS who had not returned to the seminary since his graduation. Koss participated in reunion activities, including senior chapel, a special dinner with trustees and old friends, and commencement at First United Methodist Church in Evanston. He also learned more about the seminary's long-term goals. He was so moved by his experience that he revised his estate plans when he returned home and made major changes in the disposition of his assets.
After celebrating 75 years of life, Koss passed away in Jacksonville, Illinois on July 23, 2011. Shortly thereafter the seminary learned that Koss had designated a $500,000 unrestricted bequest to Garrett-Evangelical.
Born and raised in Barrington, Illinois, Koss earned a B.A. from North Central College and a B.D. from Evangelical Theological Seminary. He also earned a Th.M. from Princeton Theological Seminary and a Ph.D. from Northwestern University.
For five years, Koss served as a United Methodist pastor in Earlville, Illinois before accepting the position of associate professor of religion at Illinois College in 1972. He reflected fondly upon his time as a pastor, but Koss found his home in academia. Koss was twice awarded the Harry Joy Dunbaugh Classroom Teaching Award, the highest teaching award given at Illinois College. His courses entitled "Religion in America" and "Renaissance and Reformation" would draw crowds, leaving Koss with over a hundred students per semester. Koss also served as the Illinois College organist. He was known for his passion and expertise in genealogy, which he approached with uncompromising scholarship. His research led to numerous published articles.
Koss enjoyed traveling to Europe to nurture his interests in history, theology, genealogy, and music. Over his lifetime, he and his long-time friends from Jacksonville, Illinois, Rudy and Sharon Zuiderveld, shared many domestic and international travel experiences.
Koss's faith was not merely an academic exercise, but a central aspect of his life and identity. He held a deep faith, which brought him to active worship and service at First Presbyterian Church in Jacksonville, where he shared his pastoral leadership, teaching, and study. He regularly attended three studies each week and co-led a contemporary theology class on Sunday mornings.
Shortly after Koss' visit to Garrett-Evangelical, he decided to include the seminary in his will. His friend, Rudy Zuiderveld, said that David was impressed with the seminary and its strategic vision for the future and, therefore, had decided to remember the seminary in his will. The Zuidervelds were named co-executors of his estate and worked gladly and carefully to fulfill Koss's wishes. The Zuidervelds also gave Koss's extensive library of journals and pamphlets from his Evangelical United Brethren collection to Garrett-Evangelical's library.
You too can remember Garrett-Evangelical in your will and leave a lasting legacy. For more information on how to do so, visit our website, PlannedGiving.Garrett.edu, or contact David Heetland at 847.866.3970.