Gift Annuities: A Good Way to Invest in Garrett-Evangelical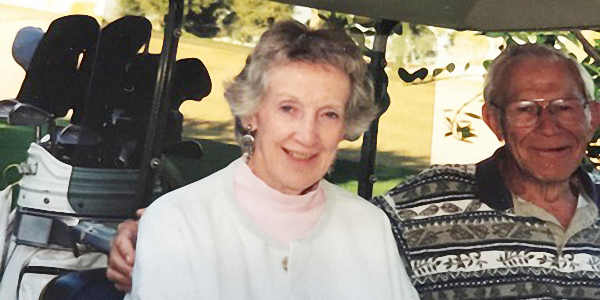 Taking out a gift annuity at Garrett-Evangelical Theological Seminary just made good sense to Elizabeth Johnson. To begin with, the gift annuity would help train future church leaders, and second, it would give her a charitable deduction and income for her lifetime.
"I was looking for a place where my money could earn money and where I could support one of the two projects I care about - medicine and education," she said. "A gift annuity to Garrett-Evangelical was the answer."
Johnson started giving to the seminary in 2014. Her associate minister, Rev. James Thomas, was celebrating 60 years in ministry, and he and his wife, Joyce, were also celebrating 60 years of marriage. The church wanted to honor them with a scholarship at Garrett-Evangelical in their names, and the congregation was invited to contribute.
Although she knew of Garrett-Evangelical since she was a lifelong Methodist, she had no personal interactions with the seminary.
"I certainly wanted to support the scholarship," she remembered, "but I didn't know enough about Garrett- Evangelical to decide." She asked some ministers who had gone to the seminary and some other people in her congregation about Garrett-Evangelical's reputation and decided that the seminary was a place she wanted to invest her money.
"When Garrett-Evangelical came along, I looked into its programs," she said. "I might not agree with every single thing the seminary does, but it was pretty close to a perfect fit. I thought it was the best place I could find to support." And so she made her first gift to Garrett-Evangelical.
In February 2014, she met David Heetland from Garrett-Evangelical when he came to Arizona to celebrate the establishment of the James and Joyce Thomas Scholarship. She talked with him about giving another gift annuity to the seminary and decided to establish the Elizabeth M. Johnson Endowed Scholarship to provide much-needed financial support to deserving seminary students. Johnson has continued to give to this scholarship. Today, it is one of Garrett- Evangelical's leading scholarships.
Johnson spent 44 years as a registered nurse, first in Minnesota and later in California and then back again in Minnesota. She finally retired at 70 years old and moved to Arizona, where she met her husband, Dr. Clyde Johnson, who passed away from lung cancer after 12 years of marriage.
To make good on her second wish to support medicine, she gave an outright gift to a building addition to the Mayo Medical School in Arizona.
"A gift annuity is an attractive giving vehicle," Johnson said. "It provides income, and when I'm gone, the remainder of the gift will be where it will continue to support what I want it to support."
There are a wide variety of ways one can support Garrett-Evangelical. The seminary welcomes
outright and planned gifts of all kinds. The seminary's planned giving program encourages giving through bequests, gift annuities, trusts, pension plans, IRAs, and insurance policies. To learn more about planned giving, go to PlannedGiving.Garrett.edu or call David Heetland at 847.866.3970.