Reverend Glen Hulbert Wants Others to Experience Garrett-Evangelical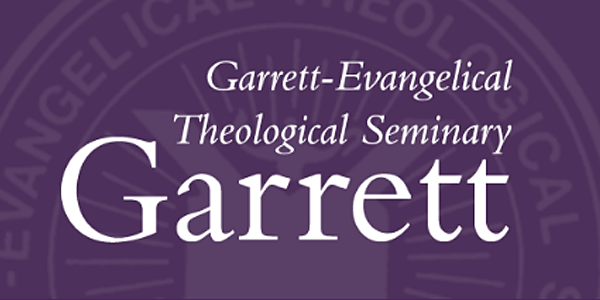 Rev. Glen Hulbert (GBI 1954) fondly remembers the years he spent studying for his master of divinity degree at Garrett Biblical Institute. "I appreciated my time at Garrett so much," he recalled. "It was almost like living in a miniature Kingdom of God. The quality of the student body and the faculty was outstanding. It was just a beautiful experience for me."
Hulbert, now retired after 40 years of ministry, said he wanted to be sure other students would have a similar opportunity to attend and enjoy Garrett- Evangelical. That's why he decided to donate his summer cottage and two lake lots in Shelby, Michigan, to the seminary in exchange for a two-life deferred gift annuity.
"I feel that I have been so blessed over my life span and in my ministry," he said. "I wanted to carry that on by supporting the seminary. I definitely wanted others to have the kind of experience I had."
Hulbert had an interest in ministry early in his life while growing up in South Bend, Indiana. Many people, from his neighbor to his college professors, urged him to consider the ministry. Yet, while serving in World War II and while attending The University of Notre Dame and Kalamazoo College, where he majored in political science and economics, he still considered going into law. "I thought I could serve humanity by being in law and helping people find justice there," he explained.
In the end, he chose the ministry. "Actually, you could say the ministry chose me," he said. While at The University of Notre Dame, one of his professors urged him to consider the priesthood. "I told him I was a Methodist, and he said, 'then you ought to consider that.'"
When he transferred to Kalamazoo College because he wanted to attend a Protestant college, a professor there, along with the dean of the college, urged him to consider the ministry. He graduated from Kalamazoo College in 1950 and enrolled at Garrett Biblical Institute later that fall.
Four years later, after graduating from Garrett in 1954, he began a 40-year ministry at churches throughout Indiana. Right out of Garrett, he went to Trinity Church in Lafayette, Indiana, as an associate pastor. There he married Jeanette Nichols, his wife of 53 years. The couple adopted two children, Karla (born in Korea) and Timothy.
After serving Trinity Church in Lafayette for three years, he moved across town to Brown Street Methodist Church and served four years there before he went to the Merrillville Methodist Church in Merrillville, Indiana, for about seven years. He also served Zionsville Methodist Church in Zionsville, Indiana, Trinity United Methodist Church in Huntington, Indiana, and Congress Street United Methodist Church in Lafayette, Indiana.
He retired from the First United Methodist Church in Griffith, Indiana, in 1993 and moved back to Lafayette, where he volunteered with the Northern Indiana United Methodist Foundation, going to churches and talking to them about endowment funds and other items related to endowments.
His strength, he said, was relating to people. "I found some marvelous people in all of those congregations," he noted. While in Zionsville, he earned a master of sacred theology degree at Christian Theological Seminary and became part of the American Association of Pastoral Counselors. "Counseling is something I contributed to each of those congregations," he said.
Several years ago, Hulbert reconnected with Garrett- Evangelical and decided to donate his Michigan property. He also included Garrett-Evangelical in his living will. "I feel that I have been blessed so much over my life span in ministry, and I wanted to help the seminary that educated me," he said." It was something I could do to be a good steward of my life's blessings."
If you would like to see what a gift annuity would look like for you, contact David Heetland at 847.866.3970.